Cap04 Interface Card for Stand Alone Z axis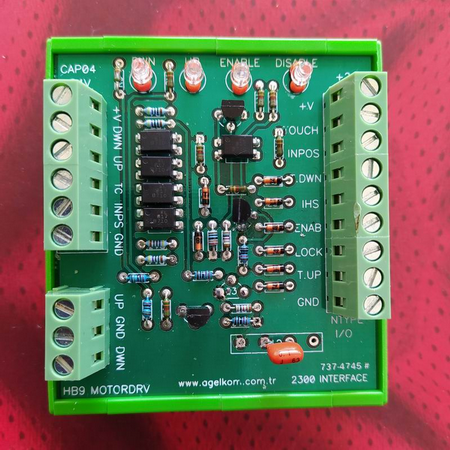 F2300 Connections:
Outputs: Inposition for IHS and Touch for Crash Detection
Inputs: Manual Down
Manual Up
IHS Check
Enable
Lock
Motor Outputs: Up and Down with PWM, which makes the Z axis motion smooth
(PWM generated by Cap04)
During downward movement by the operator, with the help of our circuit, Torch never goes down for more than cutting level. This is the most common operator's fault, for the Torch Crashing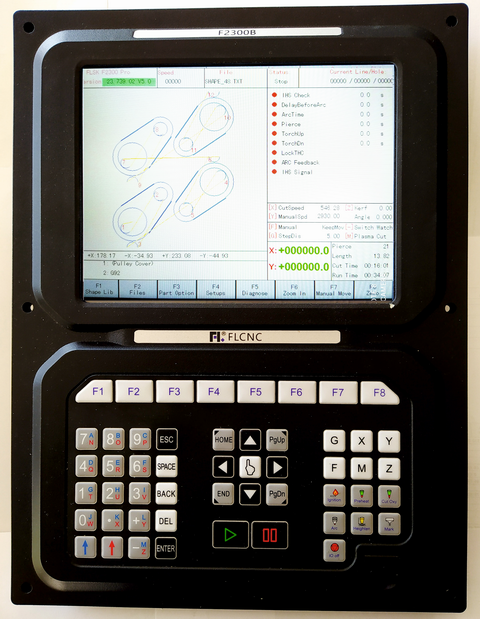 F2300 Input Card and Output Card with LEDs.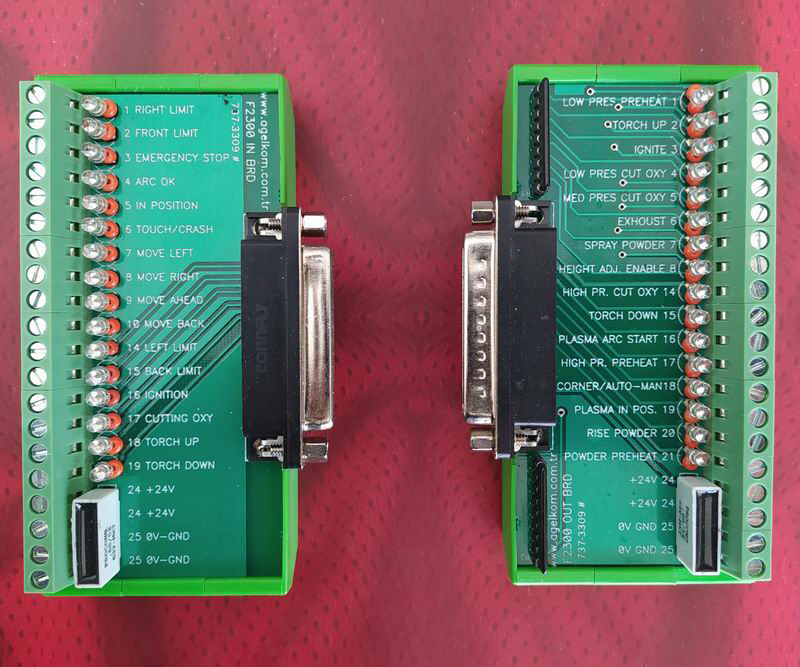 You can easily observe inputs and outputs status with LEDs.

You can add Inputs and Outputs without preparing new input and output cables after installation is finished.

It also helps wiring fault detection and for broken cables in a long time usage.
Differential Stepper Motor Interface Card with LEDs