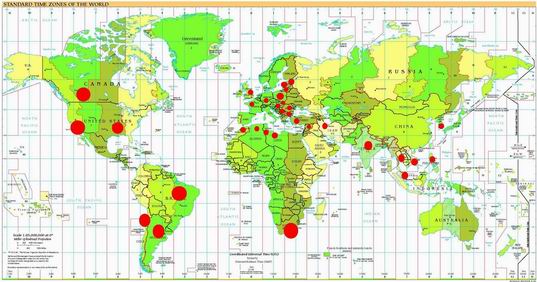 Cap01 users located are:
USA Canada England Turkey France Germany Poland Slovenia Romania Latvia Iran U.A.E. India Korea Malaysia Indonesia Thailand Philipines South Africa Serbia Bulgaria Hungary Morocco Algeria Tunusia Brazil Chile Argentina Netherland Australia
Some testimonials:
Sept, 08, 2011
Yes I have been using it! Wrote my own HAL for EMC2 with digital out of CAP04.
I am cutting 6500mm/min, 1.5mm (+/-0.5mm) cutting height, no clamping of material.
I am really happy now it is working, no regrets, just a little disappointed with the wire loom.
………….
I have even recommend it to someone else this is his response.....
"Thanks for the good advice, ……….
I will be ordering the Agelkom thc this week
thanks for all the help!
Danilo"
I didn't mention the wire loom!
Thankyou for your great service
Anthony
Riverland CNC
Australia
April, 04.2011
Hello Argun,
This week we installed the height controller and it is
working perfect, I will order soon a second height controller.
See also pictures, many thanks.
Best regards, from the Netherlands
Kees Hendriks
HcmT
October 5, 2009
Hello Argun,
I have installed the torch height controller.
Your documentation is very precise and covers all the problems, thank you very much
for an excellent product.
Warm Regards
Stephen Bosson
Ateka Automation
South Africa
July 1, 2009
Dear Mr. Gucdemir,
The height sensor arrived on Monday. I've already made some "dry" tests
on my bench and it seems to perform very well. ……………
It even improves resolution because for short distances sensitivity is
higher. I also tested the behaviour when only part of the sensor ring area
is covered by the sheet and it also performs better than expected.
……………... I have to say that I'm quite impressed by the quality of your product.
Best Regards
Nicolas Benezan
Benezan Electronics,
CNC- und Steuerungstechnik, Elektronikentwicklung
Germany
July 1, 2009
Hi
I made some tests.
………… Cap01 unit sensor works nice and is not sensitive for closing hands to unit.
Tomorrow I will send you some photos showing our machine.
with regards
Tomasz Brzozowski
DIE-CUT s.c.
Poland
June 10, 2009
Dear Argun,
Thanks. I had received the goods, your products looks really nice in finishing and quality.
I will test it later. Hope to deal with you again in the future.
Thanks,
Joe Chan
Malaysia.
June 6, 2009
Dear Argun,
The sensors are now working quite well. In our setup I have three torches, plasma cutting, oxy and plasma marking, on the same head but used one at a time. ……..
Anyway, the unit seems to be working fine. I will be ordering another 6 units from you soon. …….
Thanks and best regards.
Rony Thomas
Kelpe Technical FZC
U.A.E.